As an Amazon Associate I earn from qualifying purchases.
Ah, Thanksgiving in Canada doesn't fall at the same time as the holiday in the United States… Let's see what makes this holiday so special to Canadians…
It is traditional in many countries of the world and since many centuries, after the harvest, to pay homage to the Earth for its generosity through a big banquet.
In Canada, gathering up with the family for 24 hours of enjoyment is easier than in many other countries of the world. Indeed, the official Thanksgiving Day in Canada is on a Monday but Canadians actually use the entire weekend to celebrate this feast.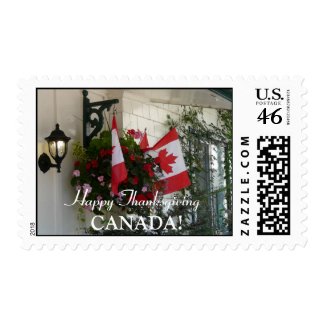 Happy Thanksgiving Canada! by avisnoelledesigns
See other Flags Postage
What are Canadian Thanksgiving Traditions?
Canadian customs include the main meal as well as a relaxing moment watching the popular "Thanksgiving Day Classic" football match.
If the Canadian Football League provides a doubleheader schedule of matches for Thanksgiving day, it is to differentiate the American version of football. Canadian football teams play on a Monday only two times in the year.
In order to determine which team will play what tournament on Thanksgiving Day, one refers to a rotation schedule.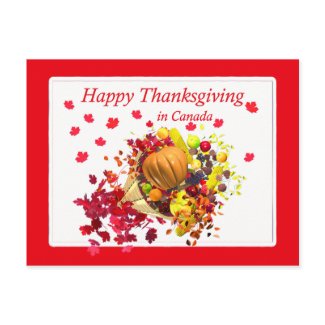 Happy Thanksgiving in Canada Cornucopia by canadianpeer
View other Thanksgiving Postcards
Outdoor Activities
In addition to the activities inside the house or the family meal, the weekend of Thanksgiving in Canada is traditionally the occasion to enjoy a last big outdoor event.
Either participating or watching the numerous Thanksgiving Day parades that are such an entire part of the holiday will get one out of the house and during the last days of summertime.
The Thanksgiving weekend is also traditional for taking that last outside getaway before winter sets in. Before the cold arrives, that time of the year is perfect to enjoy the many splendid autumn colors, have an trip or even go fishing.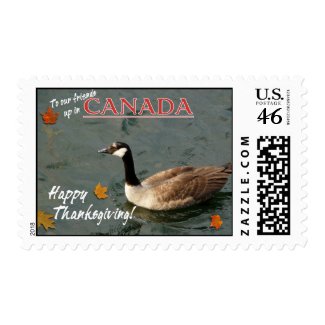 Happy Thanksgiving Canada! by avisnoelledesigns
View all other stamps at zazzle
Is Spirituality Part of the Canadian Thanksgiving?
Thanksgiving Day is in reality a lay event however people with a spiritual mind have their own Thanksgiving traditions that are celebrated in their churches. Churches are decorated with pumpkins, cornucopias, wheat sheaves, corn ears and gourds inspired by the traditional old European harvest festivals.
There are special scriptural texts and hymns especially dedicated to this celebration of harvest and to show gratitude to God for his goodness.
Thanksgiving is a chance for Canadians to remember that during the previous centuries as well as today in many countries, there are people that are not as blessed as we are.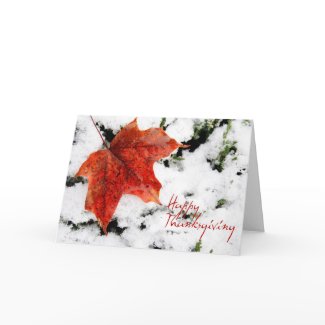 Thanksgiving Canada by StarStock
Browse other Canada Cards