International Talk Like a Pirate Day
International Talk Like a Pirate Day is a holiday that was invented by a couple of American men who go by the names of Cap'n Slappy and Ol' Chumbucket. This dastardly duo had the idea during a game of racquetball and some years later went public via a US columnist. Of course, this is their story, so let me just send you to the Official Talk Like a Pirate Day website to read it in their own words. Enough to say, the International Talk Like a Pirate Day idea took off, helped along no doubt by the power of the Internet, and their in-joke became a global celebration!
&
Pirates Only No Trespassing All Others Will Walk the Plank and Jolly Roger with Eyepatch Single Lapel Pin
&
But, I hear you ask, why talk like a pirate? What's the point? The point, me ol' hearties, is that there is no point. Except to have fun.
So get dressed up in your scurviest pirate gear, hoist a jolly roger, sing a shanty or two, and get ready to celebrate the International Talk Like a Pirate Day! Or you could just walk the plank.
Talk Like Pirate Day phrases – What does a pirate say?

Now, if you are going to have a Talk Like a Pirate Day party or event, or even if you are just going to take part with a friend to baffle and confuzzle those around you, well you need to know what sorts of things a pirate says.
While I could tell you a thing or two in pirate language, I'm no scurvy-ridden, bilge rat to steal the pirate sayings from the mouths of Cap'n Slappy and Ol' Chumbucket. So listen up, landlubbers, and hear what the pair have to say to you in this 'ere piece of modern technology.
What else can you do on International Talk Like a Pirate Day?
Pirate themed party ideas

For this, you are going to need to know how to dress up like a pirate.
You could use a costume store like the one in the link for this, or save some money and have fun making your own. Remember, getting the pirate look is as much about the details as the clothes. Not everyone has a trained parrot to sit on their shoulder, but a toy parrot looks the part and makes less mess! But it can be even simpler — make yourself an eye-patch and wrap a bandana round your head and you are halfway there.
For the men, a big baggy white shirt and a thick leather belt, teamed with breeches and boots give you a basic pirate look. Dress up with a frock coat and the classic three-cornered hat if you have ambitions to be the Pirate Captain. Nautical stripes are great for deckhands.
If you are going to be a Pirate Wench, you can choose to be tough and battle-scarred in a female version of the male pirate costume, or be a saucy temptress. For the second look, team a full skirt (or harem pants) with a peasant blouse or anything frilly. A corset or waist-nipping cincher will perfect this outfit — just add attitude!
&
Ye Can Have Me Booty But Leave Me Chest Alone Sexy Pirate Distressed Retro Vintage Tin Sign
&
Of course, you also need some pirate food. What you cook up for the sea-dogs and land-lubbers depends on the age of your crew. In any case, unless you're planning to kidnap wealthy guests, simple fare will do. Seasoned pirates will shout for rum, but a tropical punch made of fruit juices will quench the thirst of younger pirates. Fish and sea food will add a nautical touch to the menu, and make sure there's some treasure for dessert. Foil wrapped chocolate coins will always catch the eye of a young pirate!
But what did pirates really eat? I hear you ask. If you are brave enough, take a look at some Pirate Recipes.
Remember to send your Pirate-theme Invitations!
&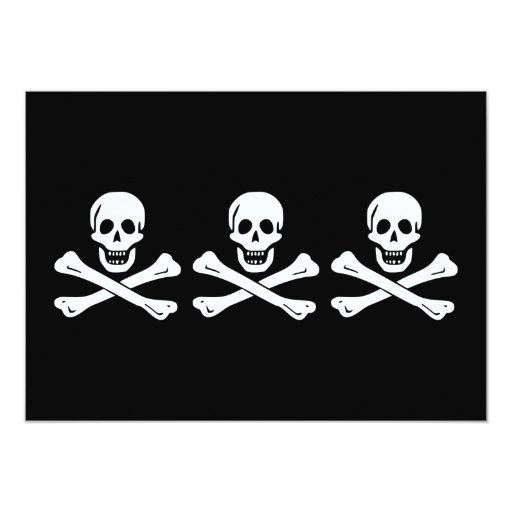 Christopher Condent invitations

&
And to drink your pirate grog, make sure you've got a pirate mug to hand! This one is fully customizable for a fun personalized pirate gift that will go into the treasure chest for years to come!
&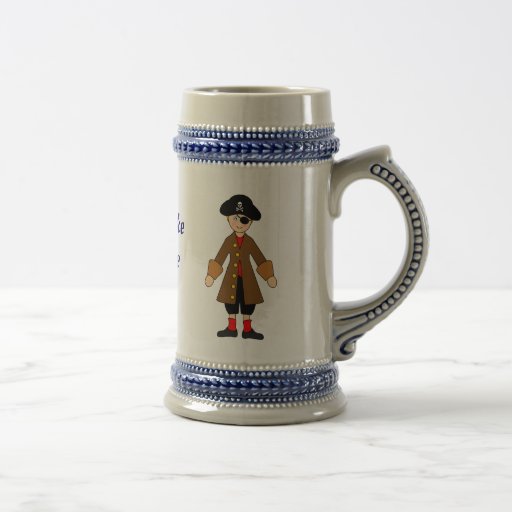 Talk Like a Pirate Day Stein 18 Oz Beer Stein

&
Watch a Pirate Movie (no, no, the kind with pirates in it!)
Whether it's Johnny Depp or Keira Knightly that captures your interest, the Pirates of the Caribbean Trilogy
is going to be right at the top of most would-be pirates' list.
&
PIRATES OF THE CARIBBEAN POSTER At World's End 24X36
&
Seen it? Want to try something different? OK, how about these to celebrate International Talk Like a Pirate Day:
&
The Pirates of Penzance
Pirates: Blood Brothers
Blackbeard
Cutthroat Island
&
As you can see from the poster below, we've been swooning over pirates in the movies for quite some time!
&
The Black Pirate Movie Poster 1926
&