As an Amazon Associate I earn from qualifying purchases.
Five creative ideas for New Year Eve party favors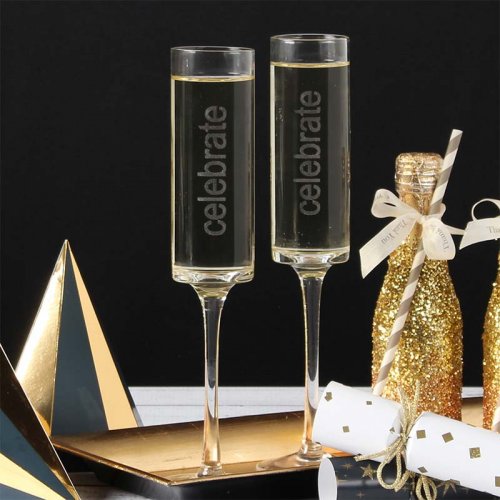 Personalized Contemporary Champagne FlutesCheck Price
New Year Eve party favors are a great way to give your guests a memento of the entertaining moment they spent with you. These little gifts are easy to find when you host a themed party.
The party favors are generally a little something that comes with the same theme as the party. Those often come with the themed supplies you purchase from the store. However, when you hold a New Year party that doesn't come with a theme, it may be harder to come up with ideas.
Without a theme, you can select your New Year eve party favors in the range of symbols of the event. They may even be entirely different from the occasion. The first thing you will do when planning the event is to set a budget for the favors. Then, pick some little presents from the ideas listed in this page.
Personalized champagne flutes
Directly related to the party, champagne flutes are ideal New Year Eve party favors. These can hold +/- 8 oz liquid and can be personalized with vertically 2 x 12 characters. Choose the message you wish to be read on the flutes and agreeably surprise your favor recipients. These flutes come in set of 2.
Champagne bucket timer
Useful in any household, a kitchen timer is always a good gift. But this one comes with a little original twist. It comes in the shape of a bottle of champagne in a bucket filled with ice. This makes a fantastic reminder of the fun party held in your house.
Party supplies in a jar
A jar that your party guests can keep after the event is also a good idea. For example, this party in a jar set includes a crown, a balloon, a blower, and a pack confetti. As you can see your party guests will have everything they need on hand. They can even keep the jar after the happening and fill it with their favorite treats.
Surprise crackers
Surprise, surprise! Is there any better way to surprise your party guests than with New Year crackers? These crackers bring in twice the fun.
Personalized cocktail shaker and mix
What a great way to keep the fun going on even after the event! These personalized cocktail shakers made out of acrylic come with a nice surprise inside: a cocktail mix. Choose the mix you wish your gift recipients to receive: margarita, metropolitan, lemon drop, mango margarita or strawberry daiquiri. Select the label color and 3 x up to 24 character message to be written on the stickers. Here you are: a bunch of fantastic and unique New Year Eve party favors.
Customized stemless wine glass
A good alternative to the champagne flutes are the 9 or 15 oz. stemless wine glasses with or without box. They can be personalized in a large way: icon, color, the font and up to 3 x 24 characters. This will enable you to give unique party favors to your guests.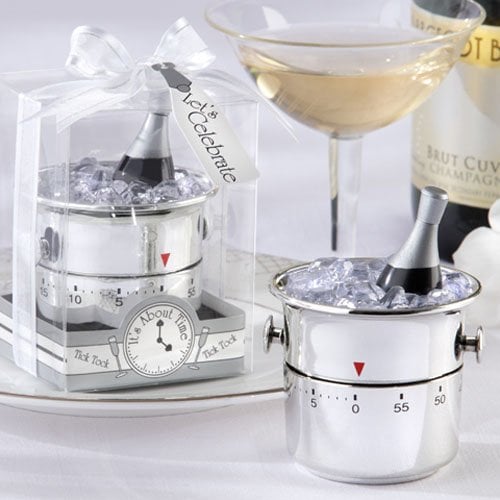 Let's CelebrateCheck Price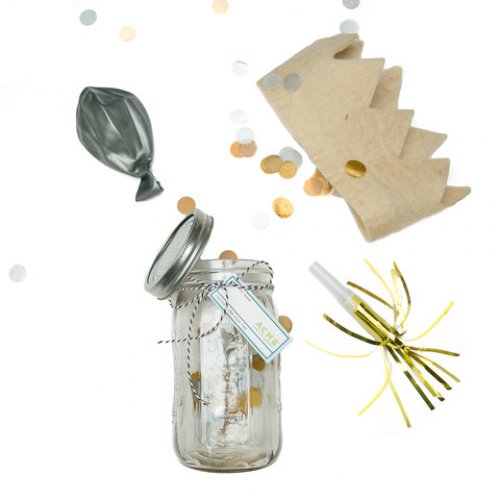 Celebration in a JarCheck Price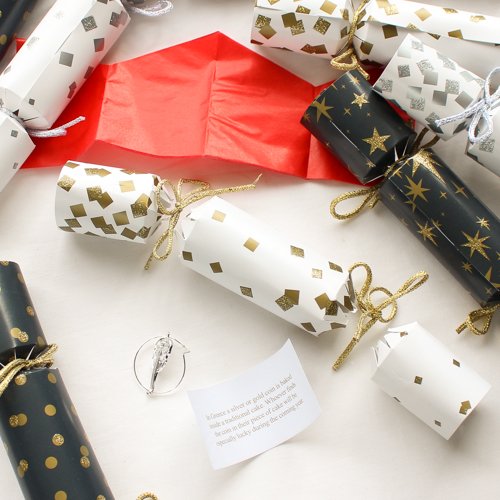 Mini Confetti Party CrackersCheck Price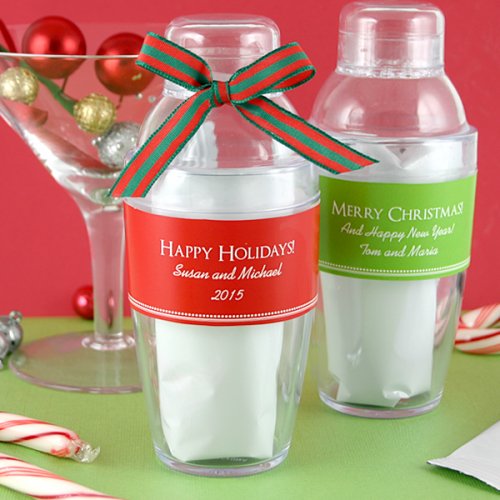 Personalized Cocktail Shaker with Drink MixCheck Price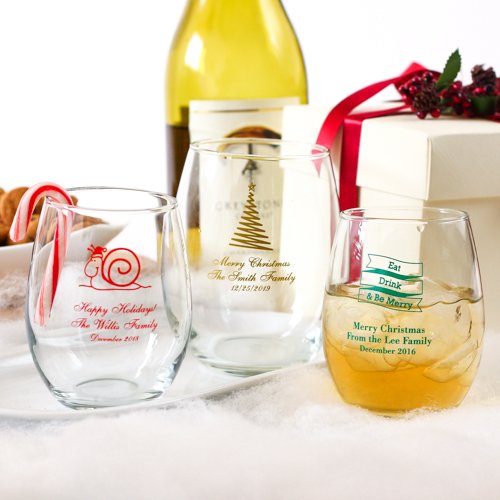 Holiday Stemless Wine GlassCheck Price
---